"Jill Barletti had no idea what she'd be up against when she had the idea of producing personalized books for kids. All she knew is that when she told a made-up bedtime story to her niece and nephew using their first names, their eyes lit up."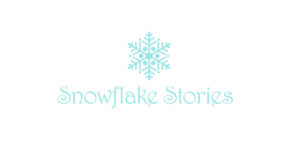 In the Daily Voice article, Barletti discusses how in  solving her pain, she was in a position to help many others solve their pain as well.  The decision to develop a line of highly customizable personalized books stemmed from having had trouble finding bilingual children's books for her half-Latino children.
The publishing company Barletti founded, Snowflake Stories, LLC, can create a book for virtually any child. This is because she had illustrator, Jelena Brezovec, illustrate the books in such a way that allows customers actually select and customize each character for their book. Web developer, James Stone, made the "build and buy" process on the SnowflakeStories.com website possible, and all it takes is just a few clicks of the mouse.
That's a major differentiator between Snowflake Stories and other personalized book companies. The high degree of customization that Snowflake Stories built into the process allows allows the publisher to create books featuring bilingual, biracial, LGBT+, single-parent, and blended families. And as if that weren't enough, the award-winning bilingual and single-language books are available in any of five languages: English, Spanish, Portuguese, French, and Italian.
David vs. Goliaths: Barletti had no idea when she embarked on this journey that she would have to compete against a publishing industry giant and a VC-funded startup. Barletti is a single mom and self-funded solopreneur, who relies on a handful of trusted contractors, whereas her competitors have tens of employees to spread around the workload. Despite being smaller than her competitors, Barletti is thrilled that Snowflake Stories fills the void left by other publishers.
The full article, by Jeanne Muchnick, can be found at the Daily Voice.