In Connecticut, you know you've made it when you've been featured in Connecticut Magazine. And guess what … we've made it! 🙂 (Thank you, CT Magazine!) 🙂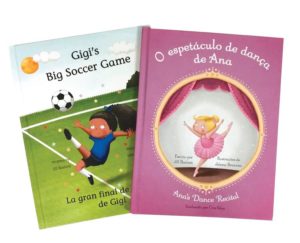 We're proud to say that Snowflake Stories' award-winning, bilingual personalized children's books were featured in Connecticut Magazine's "2016 Ultimate Holiday Gift Guide" alongside other great reads by local authors, as well as the best locally-made gifts and products from all corners of the state of Connecticut.
The "Holiday Gift Guide" highlighted the high degree of customization available in a Snowflake Stories personalized book for kids, which allows the buyer to select and customize a cast of (up to) six characters for their own personalized copy. The write-up also mentioned that our books are available in bilingual and single-language versions in any of five languages: English, Spanish, Portuguese, French, and Italian.
It truly was an honor to be included in the guide, as the magazine is famous for the various lists it produces throughout the year; CT residents rely on these lists when looking for high quality products and superior service-providers.
About Connecticut Magazine
For over 45 years, Connecticut Magazine has combined award-winning journalism with articles focusing on the best Connecticut living has to offer. The magazine reaches more than 380,000 readers throughout the state via its print and online versions.