The Daily Voice took note of Snowflake Stories' hard work when the company and its San Francisco web developer, James Stone, received an IPPY award, a publishing industry award for the Snowflake Stories website.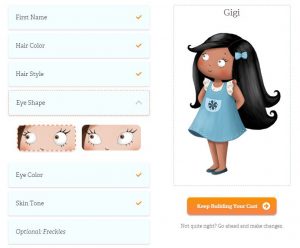 Snowflake Stories' founder, Jill Barletti, was quoted in the article on how the company's line of bilingual personalized children's books truly "fill a void" in the kid lit world, which doesn't have nearly enough offerings for bilingual families, biracial families, and all types of non-traditional families.
Snowflake Stories is able to offer books featuring virtually any child alongside multiple family members because of the award-winning, easy-to-use website that Stone created. Simply click to select a character, and click a few more times to choose hairstyle, eye color, and other traits for each member of the book's cast.
On the dedication page, click again to pick one or two languages (from 5: English, Spanish, Portuguese, French, and Italiain) for the book.
Read the entire article announcing Snowflake Stories' customized book line and the IPPY award, as published in the Daily Voice.