Danbury News-Times reporter, Chris Bosak, interviewed local author, Jill Barletti, to discuss several topics, including the release of her multi-award-winning, bilingual personalized children's book The Big Soccer Game, which is available for boys and for girls.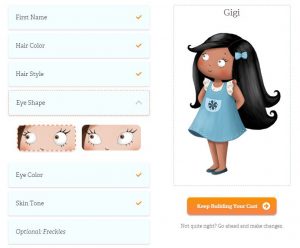 In the article, the area author explains how her bilingual personalized children's book company, Snowflake Stories, came to be: it was difficult finding books written in Spanish for her half-Latino children, and it was more difficult finding books with characters that looked like her family.
Barletti also shared one of her company's guiding principles: It shouldn't matter if a child has blue eyes or brown, speaks English or Spanish, or has a single mom or two. Because the author felt that all children should be able to see themselves reflected in a book, she had her Croatian illustrator, Jelena Brezovec, create the illustrations so that people could select and customize each character in their book (up to six). Books are customized on SnowflakeStories.com using the proprietary Character Builder, which was built for the company by San Fran web developer, James Stone.
The full article is available via the News-Times.